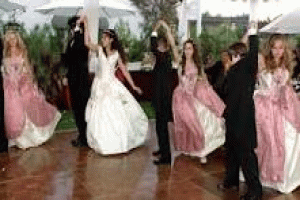 Fiesta de Quinceañera Package

Our Fiesta de Quinceañera package is like no other coming of age party you've attended before. Similar to our WOW! Package, our FIESTA package includes all the lighting elements to make this an incredible 'first' experience for your fifteen year old.

This package requires a lot of pre-planning in advance of this special night. We will work with you to determine all of the elements for the celebration, including but not limited to the formal entry, first toast, first dance, family dance, preferred song, general dance, change of shoes, ceremonia de la ultima muñeca ( "ceremony of the last doll") and any other ceremony you may want to include.

As with our other packages, you also get:
Experienced, professionally certified DJ MC music entertainers who will help you emcee your celebration;
A compact mix and sound system customized for the venue you'll celebrate in;
A digital lighting effects show that will add additional excitement and dazzle your dancers without being overly bright on your guests seated in the venue; and
All of the clean music you'll want played.
A special request list for favorite music will be required for this event.
With the FIESTA package you also get:
Two (2) talented MC DJ Entertainers,
Two (2) personalized custom monograms that you can mix or match,
Twelve (12) Wireless Up Lights and
Our Dancing In The Clouds Chauvet Nimbus H20. She will literally be Dancing In The Clouds!
The FIESTA package includes unlimited in person, telephone, text and/or email consultations, your choice of music and entertainment for up to 6 consecutive hours but no later than midnight.
It's the Ultimate Expression of Love!
Your Investment: $2,500.00 Requires a $300.00 deposit.